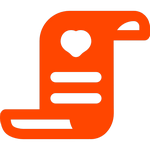 YOURSTORY4FREEDOM
You asked for it and we listen!

What does freedom mean for you?
Why is it so important and how important is freedom?
Why did you join as an IAM4FREEDOM Hero?

We love to hear what you have to say and YOURSTORYFREEDOM is the place you can be free to express your opion on the Freedom subject.
YOURSTORYFREEDOM GROUP
Like on other social media platforms, we now have our own groups. Please join
our YOURSTORYFREEDOM Group
to
communicate about shared interests with likeminded people or check/attend our events.
NEED HELP?