WHAT/WHO DO YOU CROWDFUND?
ALL4FREEDOM does not ask you to sponsor underprivileged children's education or support projects for digging water wells. Neither do we raise money for more medical research or are we conducting regular fundraising campaigns for, various foreign aid, relief and development missions. With
CROWDFUND4FREEDOM
, we do not ask for sponsoring in product(s), service(s) or expertise as in free printed products, RTV commercials, web-development, office space, media attention or legal, strategic and marketing consultancy. While incredibly important, these matters are either already done by other NGOs in these areas, or are sponsored by sponsors via
SPONSOR4FREEDOM
who have offered their core-businesses to such ends.
However, what you can sponsor via the CROWDFUND4FREEDOM project is the continuity of our
core-team
. In short, you will sponsor the necessary start-up budget for the launch of our people-centered participation projects, and the few essential team members, two managing directors, a
manager sponsoring
and a
manager operations
behind ALL4FREEDOM. You'd be supporting a permanent
core-team
4FREEDOM, consisting of firstly the two driven initiators,
Jeroen
and
Atreya
, who following their journey to the Himalayas in began committing and dedicating themselves to the cause of freedom. Herein, they seek to create an opportunity for people to join them in collectively contributing 4FREEDOM.
Thus far, you've already witnessed our try-out years of the
previous Project Aware
, which we started prior to ALL4FREEDOM. Via various different try-out projects, we have successfully managed to create awareness – the start of all change – without financial support whatsoever. ALL4FREEDOM thus exists by virtue of the selfless support and commitment of many freedom-loving people who care enough to participate and contribute. Therefore, thanks goes out all who sponsored without thinking of themselves and fully 4FREEDOM. Whether gratitude goes out to our sponsored head web-developer, for the enormous amount of work he has put in, or to the TV- and radio stations who broadcast our commercials, press and printing professionals, dancers DJ's, decoration, lighting, video production and projection, the list is long and full of warm-hearted individuals and companies collaborating without ever even thinking of- or asking to get paid in return.
Yes, we did all of that together, and now more than ever, we must collectively take our next step! It is is time to bring about real change by taking action on the level of improving and safeguarding freedom in the broadest sense of the word. If merely two hard-working initiators have been capable to motivate so many individuals to achieve such milestones by working voluntarily in their spare time, then imagine what would happen if they could, finally, place freedom first and then add the joint input of hundreds and thousands of individuals from around the globe!
CROWDFUND4FREEDOM
will be the first vessel of freedom and accomplishing this much with only little effort.
The first target amount is the starting budget that is necessary to release ALL4FREEDOM's full-featured community after the
beta site's
launch. New and additional
CROWDFUND4FREEDOM
rounds will then secure the maximum of an average income per initiator, thus directly enabling the continuity of the community's corresponding
4FREEDOM projects
, events and actions. These shall be launched with help from the growing number of IAM4FREEDOM Heroes and the accomplished targets of the crowdfunding campaign. Additionally, our events such as
DANCE4FREEDOM
and
SHOP4FREEDOM
and their corresponding merchandise will deliver the essential funds to upscale our activities after the launch of our next phase. Depending on your support, we may work on the organization and its range to achieve our long-term targets and mission, next to guaranteeing ALL4FREEDOM's international roll-out and success. This shall include the recruitment of a
manager operations
and
manager sponsoring
, and even a dedicated web-developer, besides our two initiators as managing directors of the sponsored core-team. Furthermore, in the future, additional management might need recruiting think of crucial positions to safeguard the (online) community's continuity and security.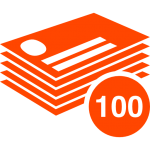 Max. AVERAGE INCOME
Our management team receives no financial earnings through commercial, CEO salaries or any kind of top salaries deemed controversial for NGO executive staff members. Within the team, we have made a deliberate decision to install a reward-based system based on the maximum of an average income (called modaal inkomen in Dutch) or a fifth fraction of this amount in cases where our team-members are working on part-time contracts. This maximum average income provides qualified and motivated managers with sufficient financial compensation to live properly and work professionally in The Netherlands. Furthermore, we believe in the existence of top managers who are prepared to sacrifice parts of their earnings for about 1-2 years, if it allows them to work an innovative idea such as ALL4FREEDOM.
Our team's salaries certainly are fully generated from the output of
CROWDFUND4FREEDOM
campaigns. ALL4FREEDOM thus continues to comply with the widely praised zero-cost-method of the previous Project Aware period. To ensure our transparency and financial decency, our management income funds are being audited by an external accountant. Needless, we will always be happy to report statements, facts, figures, statistics and numbers on what has been achieved with your
CROWDFUND4FREEDOM
contribution.