CROWDFUNDING GOALS
No crowdfunding campaign without a set of goals; at least that is what the experts told us. "Shoot for the moon. Even if you miss, you'll land among the stars." well-spoken by
Norman Vincent Peale
who would agree with our ambition of
FREEDOM4ALL
. Having chunked our enthusiasm into smaller steps below, you can see the first five financial CROWDFUND4FREEDOM targets necessary to further develop our community, continuity,
4FREEDOM projects
and international roll-out. You may also want to
check our timeline
.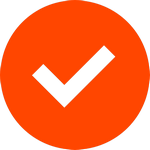 START OF CROWDFUND4FREEDOM!
Our team has successfully set up the
beta site
and CROWDFUND4FREEDOM application to enable early-believers and potentially interested companies to crowdfund and lead the way towards our initial goal below and beyond. Our movement 4FREEDOM is now in motion and we welcome you to join in and experience the fun of this important journey!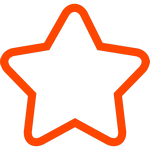 1- INITIAL GOAL - 10.000 euro
This is where the initial early-believers take action and the prototype of the
beta site
/ 'train' will ride its rudimentary rounds for the first time. With this start-up budget, we can kick off modestly with the launch of a few IAM4FREEDOM Hero-nominated,
4FREEDOM projects
.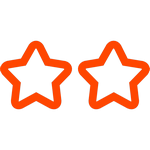 2-STAR EXTENDED GOAL - 30.000 euro
Achieving the extended goal enables ALL4FREEDOM to kick-start its first activities post-launch. Seeing others contribute to a crowdfunding campaign creates a ripple effect, attracting many spectators with much enthusiasm and curiosity to join in as well. Thanks to the initial early-believers and
the prototype of the beta site
/ 'train', which by then is already making its first impressive round trips, considerably expand the 'railroad tracks' and we can thus upscale the site to the wider community 4FREEDOM, as well as finishing the prototype train to considerably expand the railroad tracks and our outreach and effect.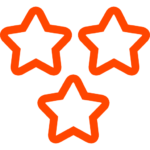 3-STAR EXTENDED GOAL - 100.000 euro
Upon achieving this goal, ALL4FREEDOM can truly begin to make things happen. It enables us to launch many of the IAM4FREEDOM Hero-nominated,
4FREEDOM projects
and already start with the international roll-out of our selected activities. Now that our metaphoric ship has set sail and our 'train' includes all necessary personnel, we can start building stations, communicate routes and time schedules and stop at the stations as agreed upon, so that our passengers can use that in which they have invested.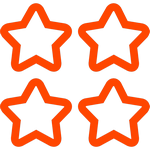 4-STAR EXTENDED GOAL - 500.000 euro
With the achievement of this goal, we can guarantee the community's continuity for the future. We are now able to proactively launch all IAM4FREEDOM Hero-nominated,
4FREEDOM projects
, including
PARTNER4FREEDOM
,
TOP4FREEDOM
and many more. As a result, the international press and media, sponsors, many IAM4FREEDOM Heroes and international (political) organizations and key figures will be impressed and inspired by the powerful expansion of our ALL4FREEDOM community. An exponential amount of people will then join our movement, with everybody cooperating and contributing to the common cause of creating
FREEDOM4ALL
. The idea of crowdfunding originally took shape as a grass-roots means to realize dreams. With our initial dreams all realized, it's simply time to start dreaming even bigger. Let's shoot for the stars!
THANKS!
Thank you in advance for your (sponsor)contribution, support and interest!